✓ Restaurant Bono Bono, like in Rome. A real Italian restaurant in Palma.
And yes, it is absolutely like being at home, like being in Rome, the city that I fell in love with and that for me, is far from the hyper-tourist city that everyone thinks they know after a weekend fast visit.
❤️ Hidden + BonoBono, Come a Roma
After eight years in Italy, and finding my place in Rome, finding the magic of a good Italian restaurant is difficult, but finding a restaurant where you feel at home, I thought it was impossible.
Until I arrived in Bono-Bono and I felt that I had moved, that I was again in Flaminio, in Trastevere, in Testaccio, passing through Salaria, arriving in Parioli, in Prati, in my neighbourhood, at home, it didn't really matter, but I was and dined in Rome, in a tratory of the real ones, of the ones that are scarce in Rome, of the "hidden ones" that you have to know how to reach
❤️ Sharing is caring
Sharing is caring is the new hashtag in restaurants, cocktails club, -after a long season in which we have lived and "suffered" #healthylife, #food2.0, this is the new slogan and philosophy that in restaurants and food establishments is fashionable, and seems to have come to stay.
At weddings, baptisms and communions of the season is modern, trendy and fashionable, who chooses "dishes to share" at the table.
And how nice to be able to share, something so vital, like food.
I had been eating something fast one day, I loved it.
⚠️ And I thought that such a special place for me should be shared with someone who knew how to appreciate that I shared "home". Impatient by nature, I couldn't wait to return to enjoy such a charming place. The chosen one was my "hidden" friend par excellence. ⚠️
⭐ Hidden Magic
There are places with their own magic, that grow when the company is fair. This is what happened in this small and authentic Roman tavern in the heart of Palma: in the very central area of Los Molinos and Santa Catalina, in a parallel to Caro St.
Easy access, in a very Roman location: where to arrive by motorbike, or on foot, by bus, is easy, with a terrace (piccolo dehor) where you can eat outdoors, or smoke between plates, welcomes you and welcomes you in a small and cozy place with woods and brown tones.
? Mamma Roma!
In the door, you find a sign, that only if you arrive from Italy you understand that you are informed that in the room has the power a beautiful Cocker Spaniel of black color and that therefore it is a restaurant "pet friendly". That's all there is to it.
You enter to the room of a restaurant where like in films with a "romanacio" (Roman dialect), you are greeted by Diletta and her husband, their charming owners who along with two "cuocos" (cooks) of excellence.
Cooks of those who really cook, in the established time of cooking the pasta and make their respective sauce… for more inri above all, with reality and so much love, which reminds us of the kitchen that makes many of us happy, because it reminds us of the kitchen of mom, the dishes cooked by grandmother, the traditional made by dad, whatever it is, from home.
Dishes with their own personality, with a historical but innovative recipe for today's times.
? The Carbonara
You know that you are in an authentic Italian when, to eat a carbonara, is so real, that the question of a Spaniard, is why is so different, where is the cream? And you answer, precisely because it is an authentic carbonara: Italian cooking -a little less al dente than what we are used to in Spain-, guanciale (not bacon or bacon) of category, the right amount of black pepper and egg at the right point, it is impossible to recognize.
Many have been in Rome and will say that they have also seen a charcoal with cream, but our city is made in recent years, tailor-made for tourists who come and go. A pity!
Come a Roma
The nice thing about "Bono-Bono" is that as its nickname "Come to Rome" says, you find the best.
The most beautiful thing about Rome: cordiality, quality, affection, kindness and so much illusion in a restaurant, that although it is true, it is a small place of dimensions, it has that magic "hidden" where with all the wonderful greatness of the eternal city, it wraps you and you relax, you enjoy a wonderful food, with the same illusion that when you arrive from Fiumicino and you see the river Tevere or Piazza Cavour, you are at home.
Its Kitchen
Its menu is based on traditional Italian cuisine, with a notable Roman accent. They stand out for their good work, the quality of their product, their generous dishes, their "casareccia" presentation (homemade) and their friendly service with so much joy and sympathy -not forced-.
Drink
Red wine: il vero Rosso, by the glass or bottle, as well as white wine, beers and of course, prosecco all Italian and also Spanish, at a good price.
Dessert
As they could not be otherwise we are going to describe them with a word: bu-o-ni-ssi-mo
Magna Cum Laude of core
A place that quality price are exceptional, if you add the sympathy of its owners, the centrality of its location, and had to give it a score, it would say: "Bono-Bono da 10 e lode, Mamma Roma ora abita a Maiorca e si chiama "Ristorante Bono-Bono!".
+ Bono Bono, Come a Roma
Without a doubt, my favorite place to meet at home.
I enjoyed it so much and I knew I'd be back, that I didn't even take out my mobile phone to make a photo book at the place.
⇨I just enjoyed and shared. I recommend it!
$: 15 Euros

+ Hidden Places
Summary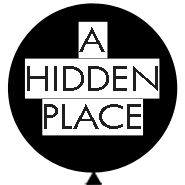 Service Type
Provider Name
M.M
,
Carrer Soler, 2
,
Palma Majorca
,
Balearic Island
-
07013
,
Area
Description
✅ Bono Bono | Real Italian Restaurant in Palma | Pasta & Meat | Traditional Cuisine | Quality and authenticity ❤️